I was cutting it close, but thanks to some help* from Adam, the control arms are sorted and the car should pass inspection later this week. Jim had put Skunk2 camber kit on it as a step to getting ready for a STX.
Turns out the it was the control arm bushing—it was gone on the driver's side. Sloppy on the passenger. The fix was pretty straightforward once we figured out that the right answer was to cannabilize the OE control arms for their hardware and, more importantly, good bushings.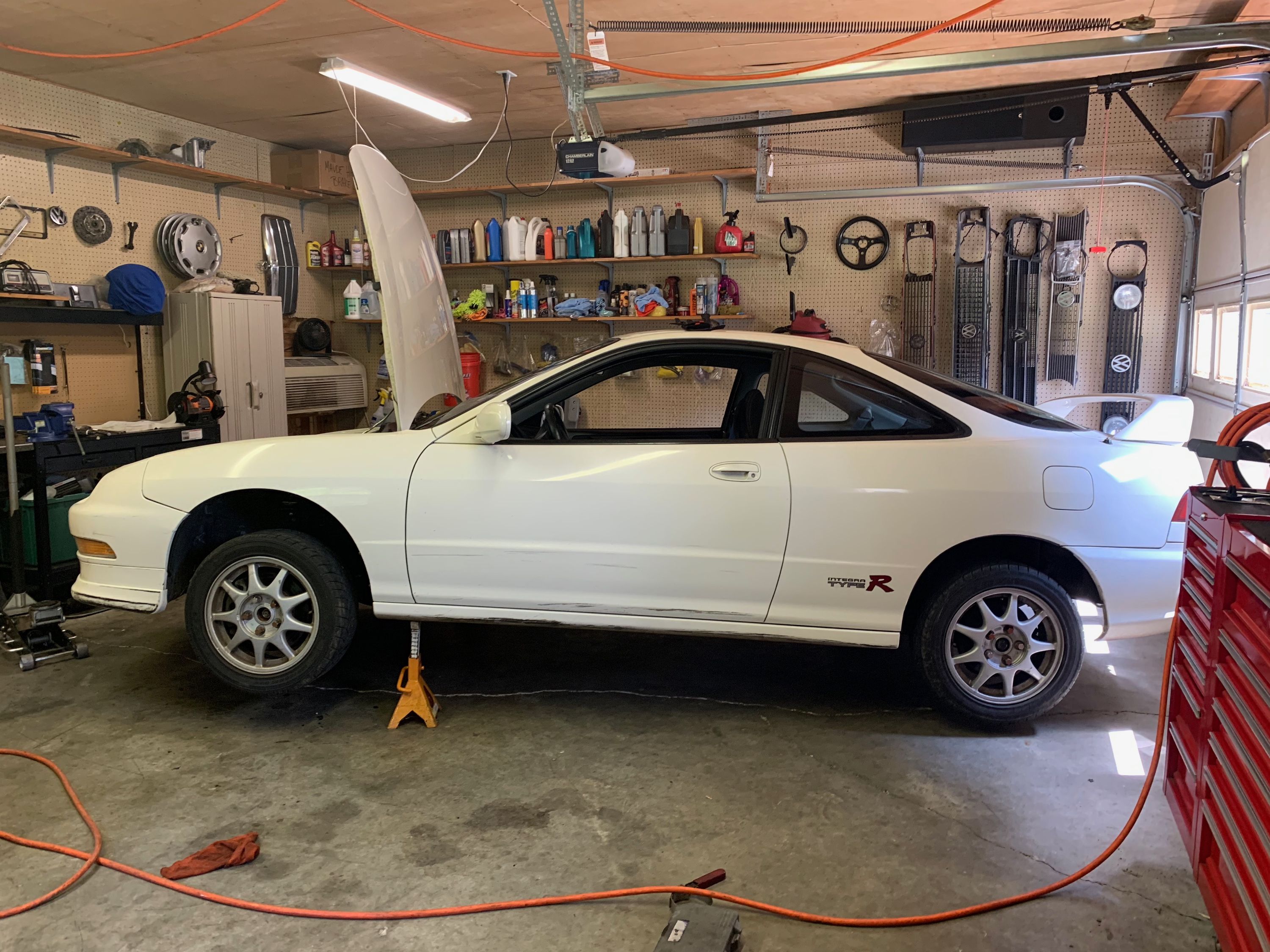 Once we figured out what we needed to do on the left, repeating on the right was straightforward.
The Oil Change
The car's been driven so infrequently since I've had it, that I've not been stressed about an oil change. The result is that it was the Second Worst Oil Filter Battle Adam's had the benefit of participating in.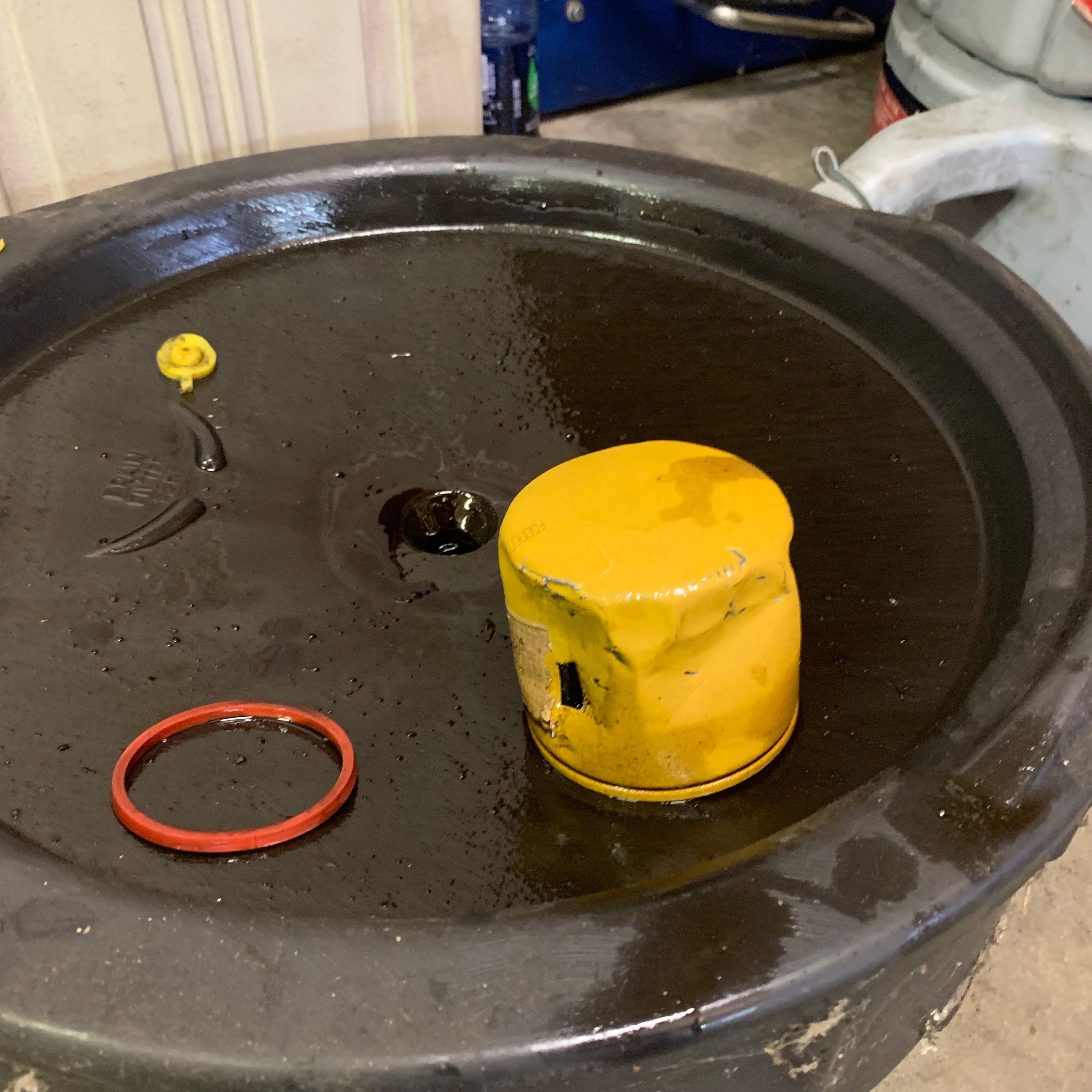 Ultimately we prevailed thanks to the sheer selection of channel lock pliers and brute force. Screwed on a K&N HP-1004—the kind with a nut on the back of it—and some Castrol 10w40 Full Synthetic.
Went to get it inspected since everything was running so well. The place Adam recommended (Captial Auto Inspections) showed they should be open on Saturday, but the lights were off and I couldn't see anyone in there.
Even swung by Peace Street who doesn't even have weekend hours. So, later this week we'll do that.
The Drive
Having the car drivable again—without the front suspension clanking with every ripple in the road or acceleration—was such a joy. Can't wait to get new wheels and tires on it. There's some vibration at speed and the alignment needs to happen before that.
But even with those issues, the car is a riot. Long live VTEC.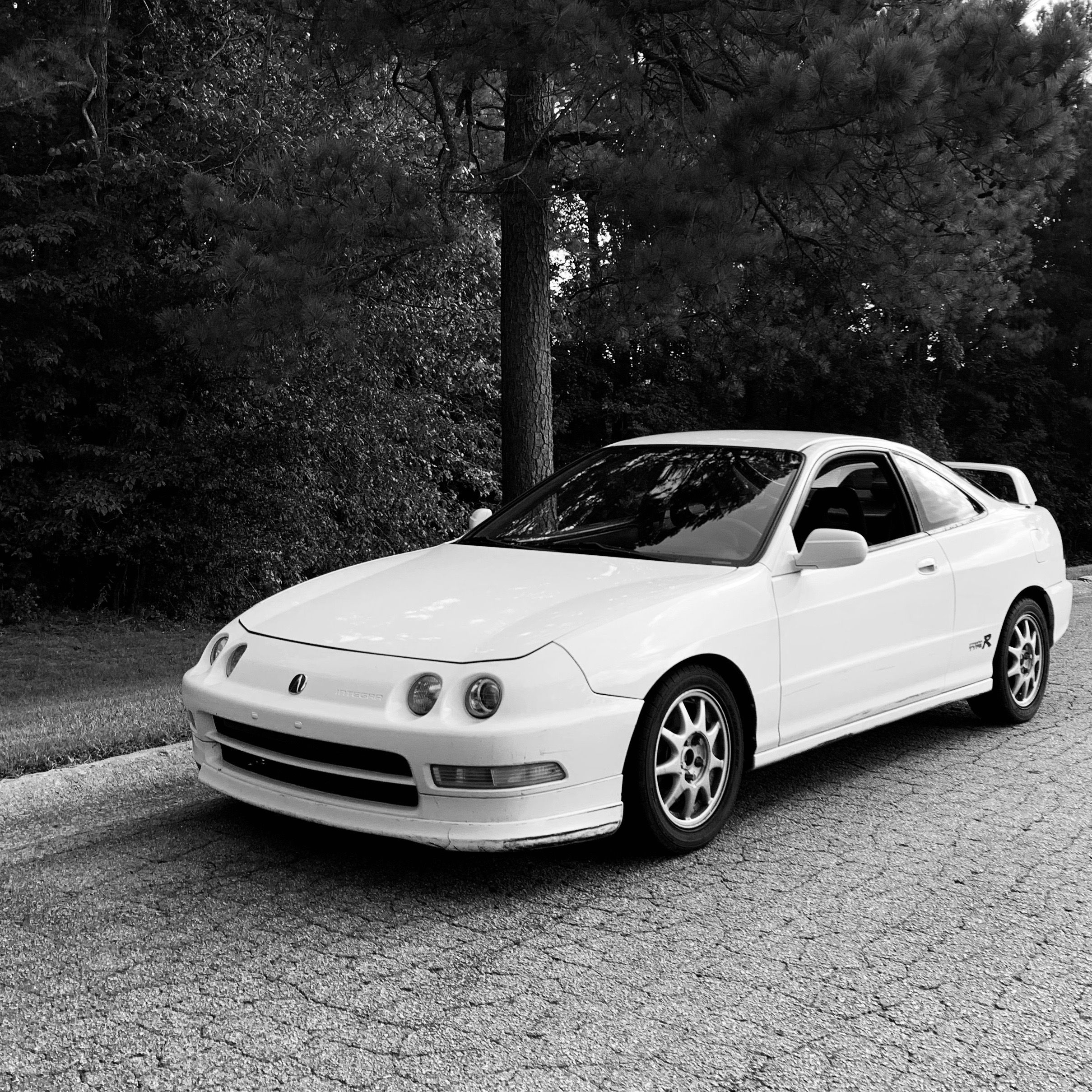 *Where by "help," I mean he really did the parts swap while I tried to be useful. The idea of doing this in my gravel carport. Man. Oh, also the oil change too. I'd have been unequipped for what to do.
#suspension30