Had to run out to Woodard to check a mock-up for the paper weight of the Reborn catalog. Figured it'd be a good time to hit Auto Tops and Interiors for a ballpark on getting the hatch panel refurbed.
I'd have been all in for $150, but it was more than that—a lot more. And they don't have a source for the missing hardware.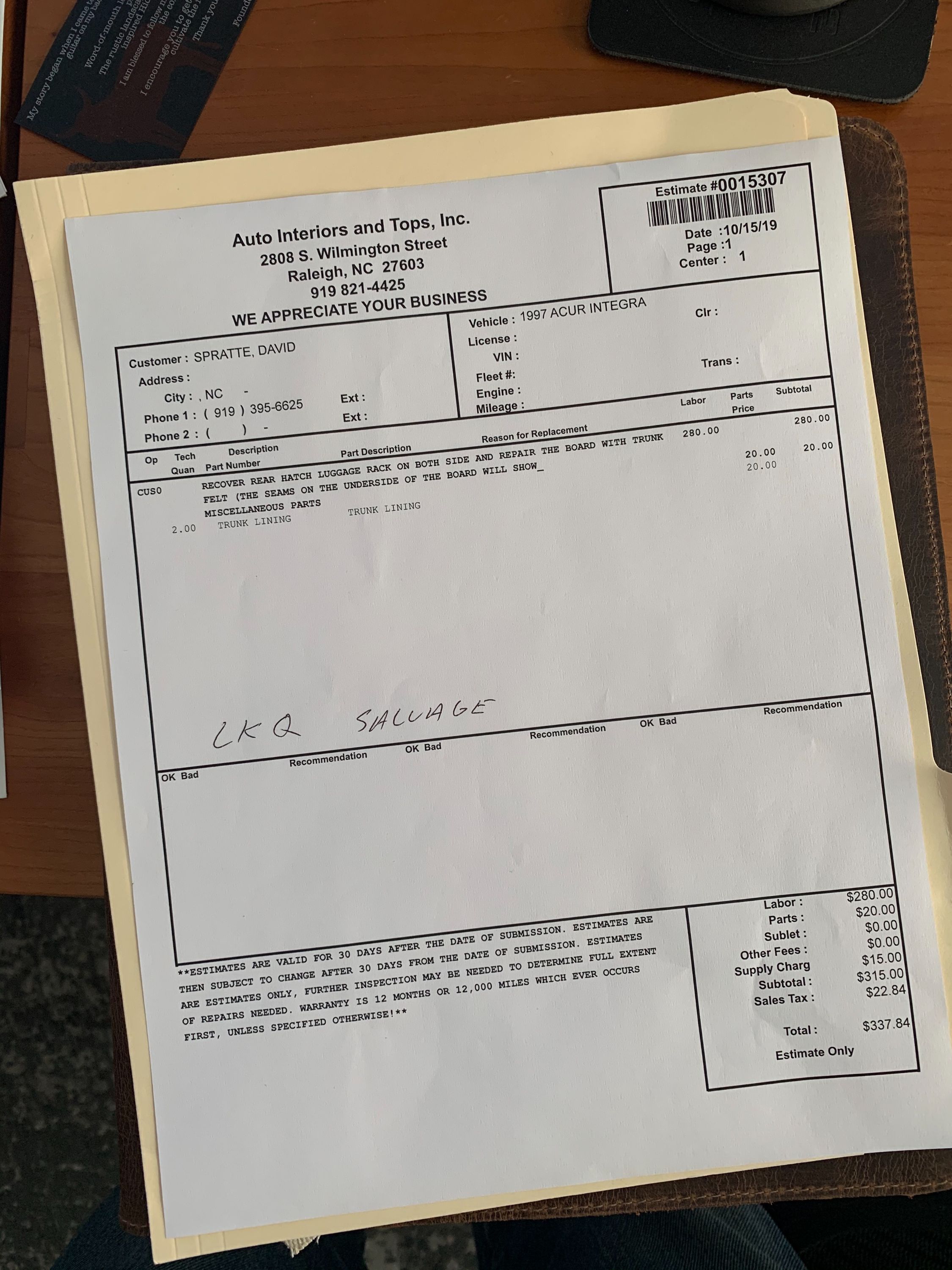 Can't get the new part. It's no longer available (NLA)—at least everywhere I looked.
Need to go hit some salvage yards, maybe a pull it yard.
Here's what I'm looking at: